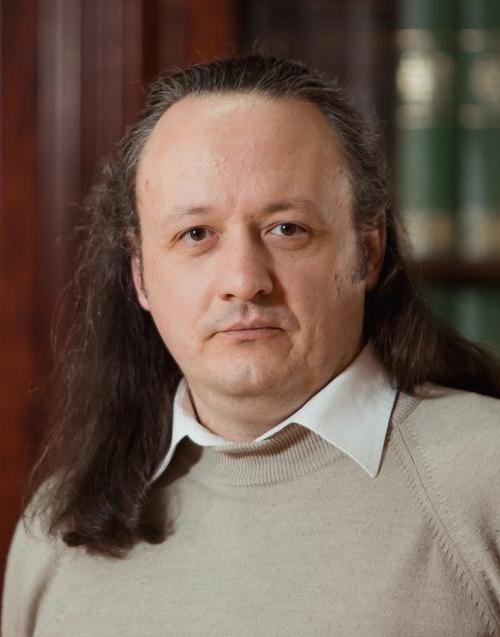 Welcome
Disclaimer
The "serious" stuff:
Physics and science
Philosophy
Religion
Society
The "fun" stuff:
Computers
Music
Dancing
Science fiction
Guru Meditation
Contact me
Guru Meditation
...in physics and science...
// To understand and appreciate the origin of the Guru Meditation titles, see here. //
When playing around with Occam's razor, make sure not to get cut.
The greatest obstacle to understanding reality is the illusion of knowledge.
The Universe is made of stories, not of atoms.
The first thing to realize about parallel universes, the Guide says, is that they are not parallel.
Theoretical physicist (def): a blind man in a dark room looking for a black cat which isn't there.
Theoretical quantum physicist (def): a blind man in a dark room looking for a black cat which probably isn't there.
Albert Einstein's most famous quote: "I never said half the crap people claim I did."
Another famous Einstein's quote: "Don't believe everything you read on the Internet about me."
Tiger got to hunt. Bird got to fly.
Man got to ask himself --- why, why, why?
Tiger got to rest. Bird got to land.
Man got to tell himself --- he understand.
Quote:

"... Using beryllium and titanium, they found gravitational and inertial mass equal to one part in 10 trillion, as they reported in Physical Review Letters in 2008. That's not quite precise enough to test string theory predictions..."

Experimentalist:

"How can I use BRST cohomology to prove that the AdS/CFT duality prediction of genus one string correction to beryllium inertial masses is not an artefact of gauge fixing the superconformal symmetry of the D5-BPS black hole background?"

String theorist:

"What is beryllium?"

For every complex natural phenomenon there is an explanation which is simple, elegant, attractive, and wrong.
You can be free from your past, but you can never be free from your future. (Yakir Aharonov)
An excerpt from a discussion on Peter Woit's Not Even Wrong blog:

-- My theory that the universe is made up of very small green turtles, turtles which appear to be pointlike at distance scales below the Planck scale, is in principle testable.

-- Is it not a problem to assign a color to your turtles, when they are that small?

-- It's a metaphor for a new force, quantum chromophorodynamics.

-- The color is confined at longer distances for "in-shell" final states.

-- The physical laws at the turtle scale are quite different, and if you create a macroscopic state of many turtles, it should interact with visible light such as to have a greenish appearance. Note that this theory is quite falsifiable: if you get a lot of these turtles together, shine light on them, and it looks blue, the theory is falsified.

-- Your comment does make clear that there remains lots of research to be done on turtle-TOE theory, it's a wide-open field...